Promoting Overall Wellness With Chiropractic Care
Promoting Overall Wellness With Chiropractic Care
Written By Destination Wellness on April 13, 2022
---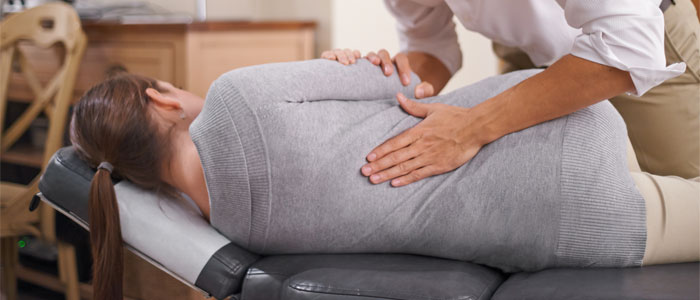 Life is a lot easier when you aren't in pain, but millions of Americans suffer from chronic pain every year, whether it be the result of an accident, sports-related injury, or something else. The good news is that chiropractic care has proven to be an effective way to treat a number of issues.
Destination Wellness in Manalapan, NJ, has worked for years to help patients get back on their feet and improve their overall health with quality chiropractic care.
What Can Chiropractors Treat?
Chiropractors are trained to treat a variety of conditions. Whether your condition is chronic or accident-related, our office has the tools to get you back on your feet. You should consider seeing a chiropractor in Manalapan, NJ, if you are experiencing any of the following:
Low

or mid back pain

Frequent headaches

Carpal tunnel syndrome

Joint or ligament issues

Herniated or pinched spinal disc

Auto

or sports injury
How Can I Benefit From Chiropractic Care?
There are numerous benefits to receiving quality chiropractic care:
Treat issues non-invasively and naturally:

Since chiropractic care does not rely on surgery to fix ailments, it is non-invasive. Rather, offices like ours focus on

adjustments

, spinal decompression, and other therapies to treat pain.

Promote overall health:

Resolving pain and improving your range of motion are some of the biggest goals of chiropractic care. This relieves stress and helps you live a healthier, productive life.

Non-addictive treatment:

Our practices do not rely on the use of prescription painkillers. Rather than treating the symptoms of your issue, chiropractic care aims to use natural and non-addictive ways to target your pain.

Chiropractors are spinal experts:

We spend our entire lives studying the anatomy of the spine, as well as your joints and tendons. We are experienced at detecting and treating all types of issues related to your musculoskeletal system.
Expert Chiropractor in Manalapan, NJ
Dr. Richard Allen has helped patients in our community for nearly two decades. In that time, he has helped thousands of patients see the benefits of quality chiropractic care. His goal is to not only get your pain down to a more manageable level, but actively work to improve your quality of life.
Contact Destination Wellness in Manalapan, NJ today at (732) 780-7333.

Posted In: Chiropractic Headache Treatment Adjustments Back Pain Treatment Auto Injury Treatment Sports Injury