Back Pain Treatment With Chiropractic
Back Pain Treatment With Chiropractic
Written By Destination Wellness on November 1, 2021
---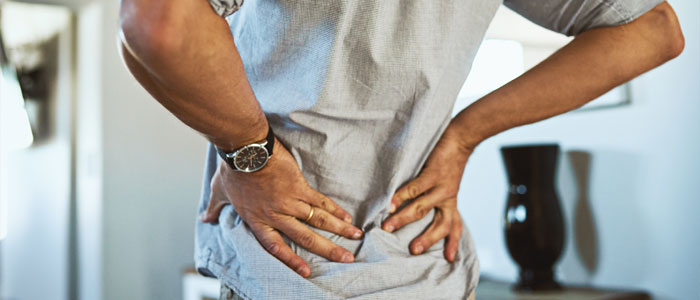 Back pain can become so excruciating and long-lasting that it forces you to put your life on pause. Across the country, back pain is a common, debilitating condition that affects millions of Americans.
Many people are hesitant to visit a doctor for back pain treatment because they don't want to experience the side effects of prescription medication or undergo invasive surgical procedures. However, you don't have to compromise your health to get rid of back pain.
Chiropractic is a safe and gentle treatment option that can help you get rid of your back pain for good.Schedule an appointment with Dr. Allen at Destination Wellness Center in Manalapan, NJ, to learn more about chiropractic for back pain treatment.
Choose Chiropractic for Your Back Pain Treatment
Do you know what's causing your back pain? Is it arthritis, muscle or ligament strains, or a herniated or bulging disc? Is it osteoarthritis, osteoporosis, scoliosis, or sciatica? Is your back hurting because of poor posture or a minor accident you had a month ago?
The first step in treating your back pain – if you want long-term relief – is figuring out its source. This is why chiropractors, who are specially trained in handling musculoskeletal conditions, are ideally suited to handle back pain treatment; they first work to determine the cause of your pain before developing a treatment plan.
By attacking your pain at the root cause, it's eliminated for good. Medication only treats the symptoms of your pain, and once it wears off, the pain is likely to resurface.
Back Pain Treatment at Destination Wellness Center
At Destination Wellness Center, Dr. Allen will create a personalized back pain treatment plan for you that will be informed by your diagnosis. Your treatment plan might include spinal adjustments or decompression. We also include in our treatment adjunct techniques like massage therapy, acupuncture, and lifestyle counseling to heighten your success and promote general health and wellness.
Patients in Manalapan enjoy getting their back pain corrected at Destination Wellness Center because of our professional spa-like atmosphere, our convenient location, and our 'one doctor, one patient' policy. Best of all, they know they're in good hands with the experienced Dr. Allen, who has been helping patients all over New York and New Jersey get rid of back pain for good.
Call Today To Learn More About Back Pain Treatment
If you're in pain, there's hope for you. Your back pain treatment plan awaits you at Destination Wellness Center. Contact us to find out more information, or schedule an appointment online today.

Posted In: Chiropractic Low Back Pain Acupuncture Sciatica Bulging Disc Symptoms Massage Therapy Back Pain Treatment Lifestyle Counseling