Acupuncture Can Improve Your General Wellness
Acupuncture Can Improve Your General Wellness
Written By Destination Wellness on January 1, 2022
---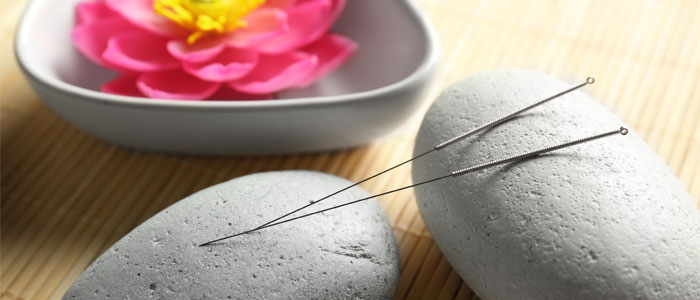 On the surface, acupuncture can seem like an intimidating endeavor. When most people think of acupuncture, they can only envision tiny needles piercing the skin, and many times, the first thing that comes to mind is, "That's got to hurt!" However, acupuncture is an experience free of pain or discomfort for most people, and leads to a variety of health benefits.
At Destination Wellness Center in Manalapan, NJ, we use acupuncture to treat soft-tissue injuries and other ailments that our clients are experiencing. Dr. Herng Wu has years of experience delivering acupuncture treatment that has led to amazing results.
Schedule an appointment now if you think acupuncture can help you improve your health.
How Does Acupuncture Work?
Acupuncture is an ancient form of Chinese alternative medicine that has been recognized as an effective wellness tool. During acupuncture, a professional inserts very tiny needles into the skin at certain strategic points until they reach the desired depth. Most treatments involve between five and 20 needles being inserted. The needles may be manipulated and moved around once they are in your skin. Then, they are removed after 10 to 20 minutes.
This stimulates nerves, connective tissue, and muscles, which can potentially lead to a wealth of health benefits. The ancient Chinese believe that acupuncture targets points of energy within the body. Acupuncture is generally pain-free, and most clients report that they don't experience any discomfort during their treatment. Your likelihood of a comfortable experience is heightened when you opt to have acupuncture done with experienced professionals, like the health care team at Destination Wellness Center, led by chiropractor Dr. Richard Allen.
How Acupuncture Can Improve Your Health
Research indicates that acupuncture is effective in treating a variety of conditions and improving health in a number of ways. Among the ways acupuncture might help you are:
Improving back and neck pain, especially in conjunction with chiropractic
Relieving headaches
Improving the immune system
Upping mental energy and improving clarity
Treating soft-tissue injuries
Supporting weight loss
Helping with labor pain and menstrual cramps
Soothing dental pain
At Destination Wellness Center, we use acupuncture, in conjunction with other treatments, like custom Chinese Herbal remedies, cupping, chiropractic adjustments, and more, to help our clients in Manalapan, NJ, achieve optimum wellness.
Schedule an Appointment Today
If you are experiencing neck and low back pain or any of the conditions we've mentioned, consider acupuncture as a safe, pain-free treatment option free of side effects to help you regain your wellness.
Schedule an appointment with us at Destination Wellness Center to talk to our chiropractor about how acupuncture can help you.

Posted In: Chiropractic Acupuncture Headache Treatment Weight Loss Immune System